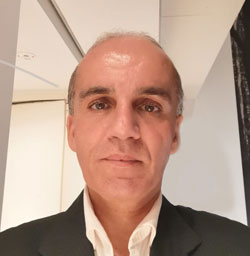 Co - Founder & President Director - P.T. Eco Lifestyle Indonesia
Jose is a hospitality entrepreneur with 34 years of professional experience, 23 of which is within Asia Pacific, mostly in executive positions. Having graduated from Hotel School Sol back on 1993, Jose's entrepreneurial character led him to start his own Hotel Management company in 2005, Lifestyle Retreats.
Furthermore, he is entrusted with the planning and implementation of Trisula Corporation expansion into property development, in particularly in Hospitality, in the capacity of Director, Vice President, Hospitality since 2012.
Co - Founder & CEO - Eco Lifestyle Taiwan
Dr. Wu graduated from Songhai University and received his Ph.D. in Economics from Harvard University. Dr. Wu served many years in the financial service industry while keeping a valuable academic link with Songhai University where he previously served as the Chairman of the Board and other relevant positions.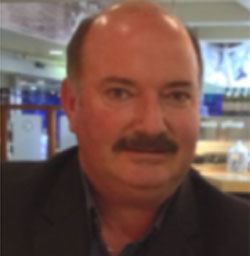 Selwyn Wallace is a Refrigeration Engineer who has worked in the Refrigeration & Airconditioning Industry for over 40 years. For 35 years Selwyn has owned and operated his own businesses. Selwyn is involved in the design, installation, commissioning and servicing of all types of Commercial and Industrial Refrigeration and Airconditioning Equipment.
Over the last 17 years Selwyn has worked closely with Dr Ladas Taylor on projects which have involved the use of hydrocarbon (natural) refrigerants including safe and correct conversions of all types of equipment which previously used chemical refrigerants.
Selwyn is a Director of Coolquip Pty Ltd and Engas Pty Ltd. Both Companies are based in Perth, Western Australia. Selwyn is passionate about promoting the safe and correct application of Hydrocarbon Refrigerants in the Asia Pacific Region.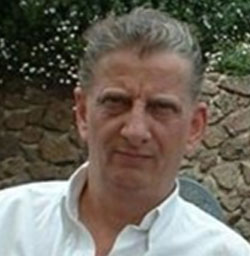 Dr. Ladas D.Taylor, B.Sc, PhD
Dr Ladas Taylor studied the use of natural refrigerants, including hydrocarbons, some 38 years ago at the University of South London, England, under the expert tutorage of Professor Graham Missenden.
To address the problems of ozone depletion and climate change, Dr Taylor conducted independent research in the field of natural refrigerants. With the assistance of some of the industry's leading academics, he soon attained a PhD and got down to fervent work. Through his efforts, Dr Taylor enabled the successful application of natural refrigerants in countries all over the world and across diverse industries.
In recent years, Dr Taylor has also been regularly contracted by the United Nations Environment Programme (UNEP) to carry out training in developing countries on the safe use and application of hydrocarbon refrigerants.